Take me back to the Hotel
Our Selection
Divine Dishes
From locally foraged mushrooms to the immeasurable bounty of the Pacific Ocean, our exquisitely approachable menu features both the familiar and the intriguing. Delight in satisfying dishes that make a lasting impression on your palate.
HOURS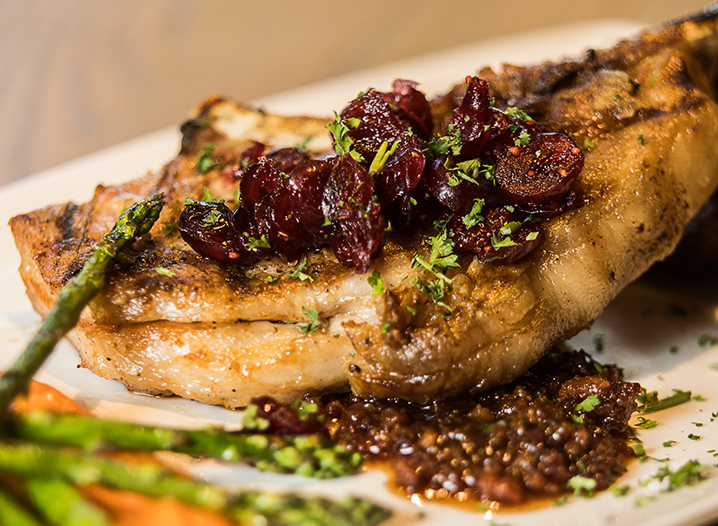 01
Did Someone Say Steak?
Always tender and grilled to your liking, our acclaimed Tomahawk Angus Rib Steaks are in high-demand. The preparation changes depending on the chef's inspiration of the day. On your next dining adventure you may find this colossus served with a mushroom bordelaise, Gorgonzola soubise, warm tomato salad, or bleu mountain style with Danish bleu cheese, roasted yellow tomatoes, green onions, and balsamic reduction.
01
Smoked Salmon
Whether it comes in a savory breakfast hash, a masterful Benedict, or an irresistible lunch-hour melt, our house smoked salmon is a guest favorite and a must-try.
01
Our Wine Cellar
Already have a favorite, or feeling particularly adventurous? Let us introduce you to your new go-to from our wine list featuring some of the best vineyards from the Pacific Northwest including Leonetti , Maysara, Dunham, and Quilceda Creek.